Valtra
and
AGCO SISU POWER
actively support the Valtra Shell Tractor Pulling Team, made up of three members of the Herlevi family. The history of tractor pulling is quite interesting:
"The rise of tractor pulling dates back to the 40's when official rules of the sport were developed in the United States, based on the experiences gained from the farmers' pulling races. The sport came into Europe in the 70's. Pulling tractors from the United States were brought in 1977 to a World Championship tractor ploughing competition in Holland. This showcase competition gained an audience of over 40,000 people, and the interest towards the sport increased. From Holland, pulling then spread via Denmark to Sweden, where the first pulling race was held in 1982. In Finland the sport was introduced at an Agricultural Fair in 1985.
The FTPA (Finnish Tractor Pulling Association) was established in 1988. The association belongs to the international tractor pulling association ETPC. Currently in Finland there are m
ore than hundred people actively competing, out of which one third compete in the class for modified tractors. Valtra has had a strong influence on the interest towards the sport throughout its short history in Finland. After few years of test driving in Finland, in the beginning of the 90´s, Valtra headed off to the pulling tracks in Europe and started soon to harvest results. During the past decade, Valtra has achieved 12 European championship medals, out of which six are golden." Source: Tractor Pulling
Learn more about tractor pulling and the Herlevi family here. Have any pictures or videos of tractor pulling events you can share?
This story of a young, frugal 4-Her brought back a flood of memories. I also was very active in 4-H, showing dairy cattle, achieving national champion status in the Home Improvement project through leadership and teaching others, and going on to become a 4-H agent in Minnesota after college. Memories of valuable life-lessons learned; halter training ornery calves is not much different from raising teenagers; preparing a demonstration on color and design is very similar to developing a marketing presentation in the corporate world. Hard work, family, and as shown in the example of Lindsay Binegar, saving your money for the really important things in life are all valuable lessons I learned while growing up on the farm.
Lindsay Binegar was 14 the first time she spent any winnings from years of showing hogs. She bought a purse. The second time, at 18, she splurged. She bought a four-bedroom, two-bathroom house with a two-car garage. And she paid in cash.

"I've never heard of a teenager buying a house," said Nikki Gasbarro, spokeswoman for the Ohio Association of Realtors. "Smart girl."

The Greenfield teenager has been saving money since she was 4 years old and won $100 showing a hog.

"I didn't get the money; it went to the bank," said Binegar, now a 19-year-old freshman at Ohio University's Chillicothe branch.

And so the pattern began. She'd raise a few hogs every year on the family farm in Highland County, show them at competitions and add any winnings or sales proceeds to her savings account.

"She's pretty tight," said Lindsay's dad, Gary. "She's always been big into 4-H, and every penny she made she just banked."

That included $15,540 for showing the reserve champion and grand champion hogs at the county fair in recent years.

By the time she graduated from Greenfield McClain High School last June, she had saved more than $40,000. Source: The Columbus Dispatch-Frugal Teen Buys House With 4-H Winnings
What are the life-lessons you have learned, or hope to teach your children, by growing up on the farm?
Our last post was about the legacy of agriculture, but what about the future?
I don't remember much about kindergarten outside of the naps and snacks, but one thing that I do remember to this day was learning how to grow a garden. We had a local farmer come into our classroom probably once a week to teach us the necessary skills to grow a garden. We had a small plot of land right outside of our classroom where we planted our seeds and studied them as they grew into vegetables. At the end, we made salads out of our home grown goodies and I remember at such a young age, the rewarding feeling of growing my own food. I had a great appreciation for farmers at just 5 years of age. In order to keep the agriculture industry alive and well, I think that introducing agriculture to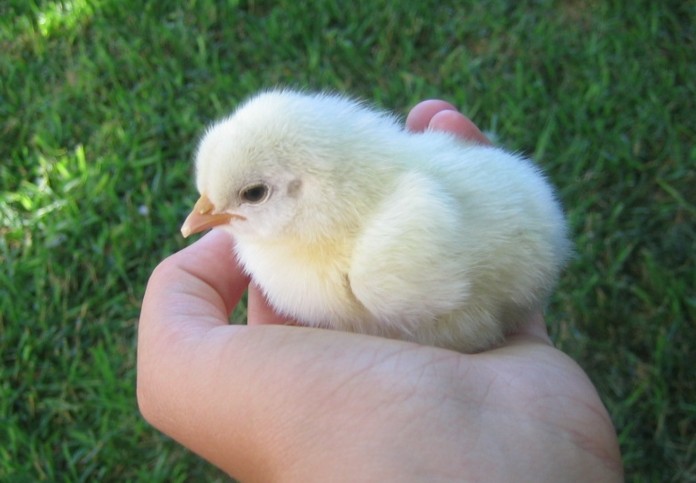 our children is a must. A school in Gainesville, Georgia, USA recently held an "ag day" for all of their students to participate in.
"We had the idea to start Hall County Ag Day about five years ago," said Billy Skaggs, Hall County cooperative extension coordinator and organizer of the event. "Groups started talking about the lack of knowledge about agriculture among young people. Most children are at least three generations removed from having a farm experience."

Students were able to touch animals at a petting zoo, learn about pollution and soil conservation, try to rope a calf, watch the cow-milking process and look at large farming equipment.

"This is the future of agriculture right here," Steve Brinson, president of the Hall County Cattle Association, said as his 3-year-old son roped a plastic cattle. "Someday they'll be farming or making our food." Source: gainesvilletimes.com – Students get hands-on experience with local agriculture
Look at this video of the ag day festivities.
What is your community doing to raise ag awareness among younger generations?
*Image via trailrides.homestead.com
Agriculture has been around since Adam & Eve first tended the Garden. All those who live and work on a farm know this legacy, both personally and intuitively. Farmers are the foundation of my family. My father's grandparents emigrated from northern Germany and settled in the northern part of the United States, continuing a long family tradition of dairy, poultry and arable crops.

But I've learned this perspective is pretty limited, as I discovered the rich history of many different farming ecosystems identified by the "Globally Important Agricultural Heritage Systems" an initiative of the Food and Agriculture Organization of the United Nations.
Worldwide, specific agricultural systems and landscapes have been created, shaped and maintained by generations of farmers and herders based on diverse natural resources, using locally adapted management practices. Building on local knowledge and experience, these ingenious agri-cultural systems reflect the evolution of humankind, the diversity of its knowledge, and its profound relationship with nature. These systems have resulted not only in outstanding landscapes, maintenance and adaptation of globally significant agricultural biodiversity, indigenous knowledge systems and resilient ecosystems, but, above all, in the sustained provision of multiple goods and services, food and livelihood security and quality of life.
In order to safeguard and support world's agri-cultural heritage systems in 2002 FAO started an initiative for the conservation and adaptive management of Globally Important Agricultural Heritage Systems (GIAHS). The initiative aims to establish the basis for international recognition, dynamic conservation and adaptive management of Globally Important Agricultural Heritage Systems (GIAHS) and their agricultural biodiversity, knowledge systems, food and livelihood security and cultures throughout the world." Source: GIAHS
GIAHS has identified pilot systems for the initiative in Peru, Chile, the Philippines, Algeria, China, Kenya and Tanzania which represent traditional agricultural systems with diverse agrobiodiversity, associated biodiversity and landscapes, knowledge systems and cultural practices. Many other systems have been identified and are being studied in Europe, Asia and Mesoamerica.
Though your agricultural heritage may not be thousands of years old, your family does have a legacy. What is your family's farm history?
Precision farming is going to a whole new level. University of North Dakota students and faculty are sending a camera to the space station in 2011 to watch growing crops from space!
""ISSAC is a space-related research project that will result in the delivery of direct benefits from space to the general public," said Doug Olsen, ISSAC project manager. "The ISSAC project is in the midst of developing an upgrade to its camera sensor. It will resume operations during the 2011 growing season."

ISSAC is designed to take frequent images, in visible and infrared light, of vegetated areas on the Earth, principally of growing crops, rangeland, grasslands, forests, and wetlands in the northern Great Plains and Rocky Mountain regions of the United States. Images will be delivered within two days directly to requesting farmers, ranchers, foresters, natural resource managers and tribal officials to help improve their environmental stewardship of the land. Images will also be shared with educators for classroom use.

The system allows users to select specific geographical areas of interest over which to request collection of imagery in both red and near-infrared bandpasses, and at medium-high spatial resolution. Farmers using variable-rate application and other precision agriculture techniques will be able to dynamically delineate management zones as the crop vegetation canopy changes during the growing season; this can result in more effective use of fertilizer and other chemical inputs and reduce negative environmental effects." Source: UND Press Room
You can view their interactive map here. What do you think the next big development in the ag industry will be? With crop watching from space as a reality, no idea can be too far-out!